ORTUNG Stuhlfelden home statements
---
ORTUNG Stuhlfelden 2016
22. August – 11. September
Stuhlfelden/Oberpinzgau/Land Salzburg
Karl Baumann (Österreich/USA)

Diala Brisly (Syrien/Libanon)
Kathrin Grenzdörffer (Deutschland)

Thomas Hörl (Österreich)

Maria Morschitzky (Österreich)

Julya Rabinowich (Russland/Österreich)
open fields am 27. August, 3. September und 10. September
von 15 bis 18 Uhr, Treffpunkt Pension Platzhaus, Stuhlfelden 20
Veranstaltungen im Schloss Lichtenau, Stuhlfelden 23:
27. Aug 19h Toshiko Oka (JAP) Tanzperformance*
3. Sept 20h "Musik verbindet" Muamer Kebic (BIH) & friends**
10. Sept 19h payoff der TeilnehmerInnen, Präsentation, Party
DIE KÜNSTLER/INNEN
THE ARTISTS
Karl Baumann

born 1961 in Salzburg/Austria. A veteran of Cirque du Soleil, Karl is a movement specialist, choreographer and master teacher with a unique approach to performing in a multi dimensional environment.
After studying classical guitar at the Mozarteum and Musicology at the University of Salzburg in Austria, Karl studied dance at the Juilliard School in New York.
Soon after Juilliard he became a dancer and choreographer for the MOMIX dance company where he also performed with Moses Pendleton at the Berlin State Opera and in Lina Wertmueller's production of Carmen at the Bayerische Staats Oper (Munic).
After touring the world with MOMIX, Karl became a dancer, actor and aerialist with Canada's, Cirque du Soleil. There he created and performed roles for the shows Mystere, Quidam, Delirium, KA and Kooza. 
He worked as a movement consultant and motion capture artist for Steven Spielberg's, "The Adventures of Tintin" and created the movement for fantasy creatures in the movie "The Lion, the Witch and the Wardrobe."
His credits include the IMAX movie "Imagine," and the film"FX2,"
He acted as a creature performer in the British sci-fi movie "Attack the Block" and played "Puck," in A Midsummer Night's Dream, at the North Carolina-Shakespeare festival, USA.
Most recently Karl was as a guest professor at California State University in Monterey, USA. Butoh dancer in "Can we dance a landscape" Min Tanaka and Karel Appel Brooklyn Academy of Music.and "Der Goldene Hahn" ("Le Coq D'or) Bregenzer Festspiele. www.karl-baumann.webs.com
1961 born in Salzburg
1977-1981 HTL Hallein
1981-1983 University of Salzburg, Musicoolgy
1981-1984 University Mozarteum, Salzburg, Guitar and Lute
1984-1986 Dance Pedagogy, Linz
1985 First solo dance performance Saalbach with Wolfgang Seierl, Metamorphose des Blau
1986-1988 The Juilliard School, New York, Dance
1988 La Marie de La Tour Eiffel by Jean Cocteau, Moses Pendleton
Tutuguri Berlin Opera Dir. Moses Pendleton
1989 Brooklyn Academy of Music, Can we Dance a Landscape, Min Tanaka, Karl Appel, Butoh
1989-1993 Principal Dancer/Choreographer, MOMIX Dance Company
1991 Pictures on the Edge with MOMIX, Film by Bernhard Hebert
1992 Imagine I-Max movie with MOMIX, Film by John Weiley
1993-1995 Cirque du Soleil, Mystere
1996-1998 Cirque du Soleil, Quidam
2000 Bregenzer Festspiele, Le Coq d'Or
2001 Cirque du Soleil, Mystere
2002 Cirque du Soleil, Quidam
2003 North Carolina Shakespeare Festival, A Midsummer Night's Dream, Puck
2005-2008 Cirque du Soleil, Delirium
2009 North Carolina Shakespeare Festival, A Midsummer Night's Dream, Puck
2009 and 2010 Cirque du Soleil, KA
2010 Cirque du Soleil, Kooza
2011 "The Adventures of Tin Tin," Steven Spielberg, Motion capture artist and movement consultant
2011 "Attack the Block," Film by Joe Cornish
2014 Cirque du Soleil, HIPA Dubai
2015 University Monterey, California, Guest professor
2015-2016 student, The LEAP Program, St Mary's College, California
2017? One does not know what is going to happen
2018?? One knows even less what is about to happen
2019??? One thinks that one knows, but in reality one knows nothing
2020???? Leap year (with absolute certainty)
2021????? This year is going to be full of surprises
2022?????? The past was yesterday's future or is it the other way around?
2023??????? We will have flying cars
2024???????? This is the year were everybody believes it's going to get better
2025????????? 40 Year aniversary of Metamorphose des Blau
2026?????????? The year of the last Eisberg
2027??????????? I am running out of ideas
2028???????????? Christmas in Austria on the 24th December (Sunday)
2029????????????? To look that far into the future is complete nonsense
2030??????????????) The Robots are coming
2031??????????????? Karl 60 (It's quite possible that he is still dancing)
<![if !vml]>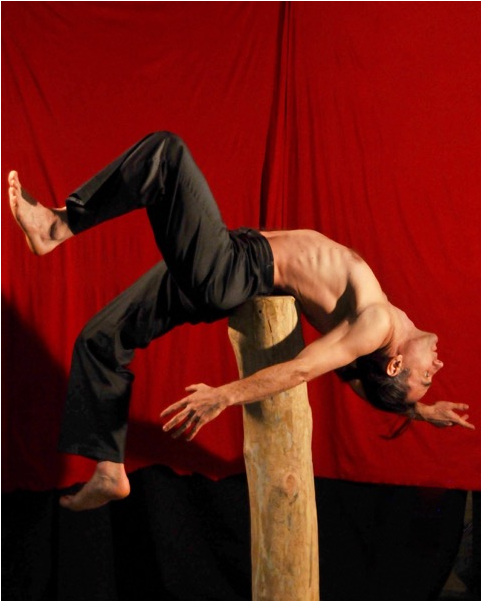 <![endif]>
Diala Brisly
born in Kuwait/Syria, fled Syria in 2013. She now lives in Beirut/Lebanon but she's well known inside Syria for her work on a children's magazine that, amazingly, is still printed and distributed inside the country.
Her artistic work is about animation, film making, illustration, painting, art therapy and art teaching
Diala Brisly is working as a freelance artist since 2005
"I remember when we were still in Syria - a girl came to play the guitar for some kids, and when she went to take the guitar out, one of them started yelling and crying. He thought it was a weapon. It took hours to convince him that it was just an instrument.
There are so many things for them to deal with."
<![if !vml]>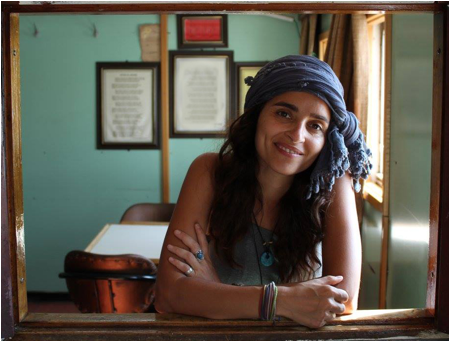 <![endif]>
Kathrin Grenzdörffer
On the search for the boundaries of songwriting, Kathrin Grenzdörffer soon tapped into the experimental field. When she discovered the musical potential of everyday sounds, she could not stop exploring the sonic side of the weirdest places. Grenzdörffer graduated in electronic music with a project about the Port of Rotterdam, as she has always been curious about how to extract musical structures from field recordings, while emphasizing their narrative, social, and psychological implications. sonoscoop.com
<![if !vml]>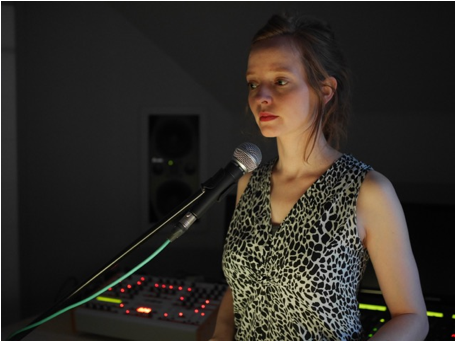 <![endif]>
Thomas Hörl
Born 1975 in Hallein/Austria. He is a visual artist. He works solo as well as in cooperations. He is looking for stimuli for his artistic work in regional myths or narrations and transforms existing aspects of these traditions, like disguise, masks and processions, in various medial ways. His artistic work includes performance, video works, installation, object, collage and staged photography. Hörl studied visual art in Vienna, Reykjavík and Tokio. He took part in Artist-in-Residence-programs of Land Salzburg, City of Vienna and the Federal Chancellery of the Republic of Austria in Paris, Vilnius, Warschau, Frankfurt am Main, Tokio and Reykjavík. Member of the artists-group kozek hörlonski. Works in public collections of Land Niederösterreich, Ferdinandeum Innsbruck, City of Vienna and the Republic of Austria. Grants and awards, annual grant from Land Salzburg, outstanding artist award from the state of Austria (kozek hörlonski), Theodor Körner Preis, H13 Niederoesterreich Award for Performance (kozek hörlonski) and the grant of the state of Austria for visual art. http://slywonski.com/
<![if !vml]>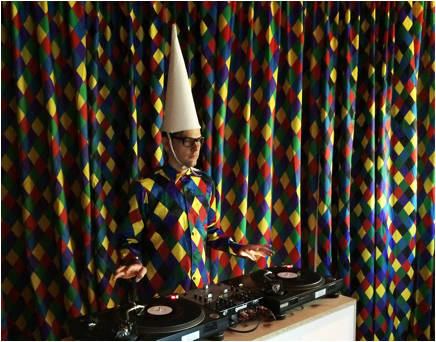 <![endif]>
Maria Morschitzky
born 1983 in Linz; Studies in Arts Education at Mozarteum University in Salzburg in the printing and drawing class, and Spanish at University of Salzburg. However she loves to explore the world herself, inventing techniques that arouse from the qualities of material and creating territories that include drawing, video/-animation, objects and performance. Her works were shown in the group shows Das Werdende Wissen, Salzburger Kunstverein 2012, JCE – Jeune Création Européenne (Biennale D'Art Contemporain) 2012-2013, Kunstraum Pro Arte, Hallein 2014 and 2015, and BJCEM – Mediterránea 17 Young Artists Biennale Milano 2015.
Studio grants from Künstlerhaus Salzburg, Land & Stadt Salzburg (Budapest, Heraklion, BATOLIT Vienna), WUK in Vienna. She received the Media art price of Land Salzburg in 2015.
<![if !vml]>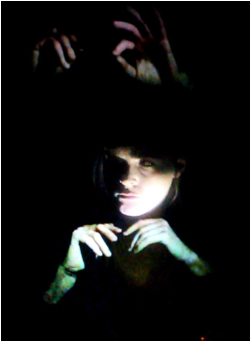 <![endif]>
Julya Rabinowich
born 1970 in St. Petersburg, lives in Vienna. 1977 uprooted & repotted in Vienna. 1993 – 1996 Studied at the Interpretation University Vienna. 1998 – 2006 Studied at the University of Applied Arts Vienna, Diploma 2006, majoring in painting and philosophy. From 2006, working with refugees in the context of psychotherapy sessions.Essays and research for among others Standard, die ZEIT and Falter.Finally: Premiere appearance. Auftauchen. Eine Bestandsaufnahme. Volkstheater 2010. www.julya-rabinowich.com/
<![if !vml]>
<![endif]>
Toshiko Oka
(Choreographer, dancer) Graduated from the Dance Department of Folkwang College in Germany. Director
of Ensemble Sonne, a dance group in based in the Kansai region in Japan.
Continues to premiere a minimum of one new piece every year, she has been
active both domestic and internationally. Her creation questions the
existence of human and they are carried out by the human bodies living in
today's world. Active in improvisation performances with musicians on a
regular basis. Has been teaching contemporary dance at "Domestic Dance
Study-Exchange @ Kobe" from 2012. Awarded Kobe Nagata Cultural Award in
2014. Participated in the festival of 2015 Mons, the European Capital of
Culture for 2015 in Mons, Belgium.
<![if !vml]>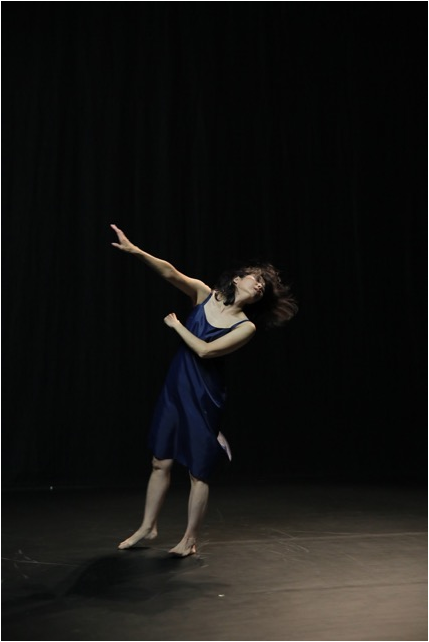 <![endif]>
---
CONCEPTION
ORGANISATION
ADMINISTRATION
Wolfgang Seierl
Born in Vienna in 1955, Wolfgang Seierl is equally active as an artist, musician and composer. He studied painting, philosophy, guitar, and composition at the University of Music and Dramatic Arts (Vienna), the University of Fine Arts (Vienna), the University of Vienna and the University Mozarteum Salzburg. He received his Ph.D. in musicology from the University Mozarteum Salzburg in 2009. As a visual artist, Seierl has given one-man and group shows in Austria, Germany, Belgium, France, Great Britain, Italy, Lithuania, Poland, Switzerland, Hungary, Turkey, Japan and the US.
As a composer, Seierl has been commissioned by the Austrian Broadcasting Corporation ORF, the International "Mozarteum" Foundation, the Austrian Ensemble for New Music, Arbos, Ensemble Kreativ, Ensemble On Line Vienna, the Vienna Recorder Ensemble, Duo Gitolino, the International Paul Hofhaymer Society Salzburg, Kontra-Trio Zürich, Ensemble reconsil Vienna, Gesellschaft der Musikfreunde Wien, Ensemble 20. Jahrhundert and Ensemble Sonne/Ashiya. His catalogue includes orchestral, choral and chamber music; solos; electronic music; sound installations and space-, motion- and theatre-related works. Wolfgang Seierl has had performances and concert appearances in Germany, France, Switzerland, Italy, Poland, Montenegro, Lithuania, Turkey, Japan and the US. www.seierl.com
<![if !vml]>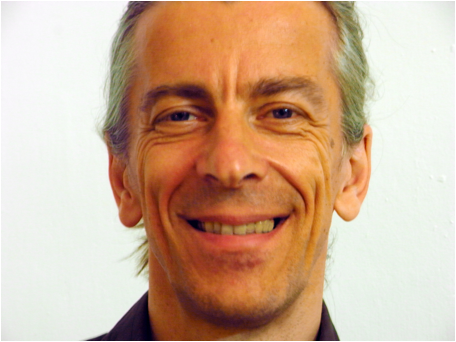 <![endif]>
---
IMPRESSUM/INFO/KONTAKT
Wolfgang Seierl
Liechtensteinstraße 20/32
1090 Wien
wolfgang (at) seierl.com
+43 664 596 90 91
Kooperatonpartner:
<![if !vml]>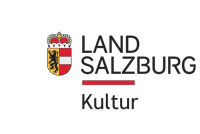 <![endif]><![if !vml]>

<![endif]> <![if !vml]>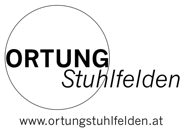 <![endif]>
ORTUNG Stuhlfelden ist eine Initiative des Landes Salzburg und wird vom Land Salzburg gefördert
sowie unterstützt von der Gemeinde Stuhlfelden, vom Verein Tauriska
und von der Mittersill plus GmbH Mittersill Hollersbach Stuhlfelden
---
28. 07. 2016