ORTUNG Stuhlfelden home
---
ORTUNG Stuhlfelden 2017
21. August – 10. September
Stuhlfelden/Oberpinzgau/Land Salzburg
Oscar Cueto (MEX)

Marko Dinic (SRB)

Verena DŸrr (A)
Isabell Rauchenbichler (A)

Antoni Rayzhekov (BGR)
Karla Spiluttini (A)

open fields am 26. August, 2. September und 9. September
von 15 bis 18 Uhr, Treffpunkt Pension Platzhaus, Stuhlfelden 20
Veranstaltungen im Schloss Lichtenau, Stuhlfelden 23:
26. Aug 19h
2. Sept 20h
9. Sept 19h payoff der TeilnehmerInnen, PrŠsentation, Party
DIE K†NSTLER/INNEN
THE ARTISTS
Oscar Cueto (MEX)

Marko Dinic (SRB)

Verena DŸrr (A)
Isabell Rauchenbichler (A)

Antoni Rayzhekov (BGR)
Karla Spiluttini (A)

---
CONCEPTION
ORGANISATION
ADMINISTRATION
Wolfgang Seierl
Born in Vienna in 1955, Wolfgang Seierl is equally active as an artist, musician and composer. He studied painting, philosophy, guitar, and composition at the University of Music and Dramatic Arts (Vienna), the University of Fine Arts (Vienna), the University of Vienna and the University Mozarteum Salzburg. He received his Ph.D. in musicology from the University Mozarteum Salzburg in 2009. As a visual artist, Seierl has given one-man and group shows in Austria, Germany, Belgium, France, Great Britain, Italy, Lithuania, Poland, Switzerland, Hungary, Turkey, Japan and the US.
As a composer, Seierl has been commissioned by the Austrian Broadcasting Corporation ORF, the International ŇMozarteumÓ Foundation, the Austrian Ensemble for New Music, Arbos, Ensemble Kreativ, Ensemble On Line Vienna, the Vienna Recorder Ensemble, Duo Gitolino, the International Paul Hofhaymer Society Salzburg, Kontra-Trio ZŸrich, Ensemble reconsil Vienna, Gesellschaft der Musikfreunde Wien, Ensemble 20. Jahrhundert and Ensemble Sonne/Ashiya. His catalogue includes orchestral, choral and chamber music; solos; electronic music; sound installations and space-, motion- and theatre-related works. Wolfgang Seierl has had performances and concert appearances in Germany, France, Switzerland, Italy, Poland, Montenegro, Lithuania, Turkey, Japan and the US. www.seierl.com
<![if !vml]>
<![endif]>
---
IMPRESSUM/INFO/KONTAKT
Wolfgang Seierl
Liechtensteinstra§e 20/32
1090 Wien
wolfgang (at) seierl.com
+43 664 596 90 91
Kooperatonpartner:
<![if !vml]>
<![endif]><![if !vml]>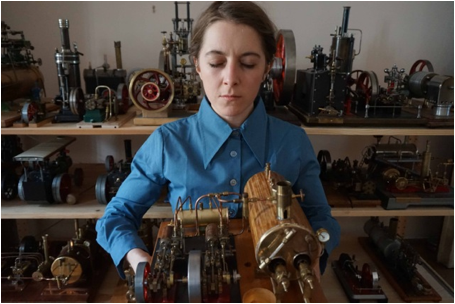 <![endif]> <![if !vml]>
<![endif]>
ORTUNG Stuhlfelden ist eine Initiative des Landes Salzburg und wird vom Land Salzburg gefšrdert
sowie unterstŸtzt von der Gemeinde Stuhlfelden, vom Verein Tauriska
und von der Mittersill plus GmbH Mittersill Hollersbach Stuhlfelden
---
07. 03. 2017